When a restaurant makes the decision to publish a book, and I mean a showy hardcover book, it puts a fair bit on the line. It could be seen as either a vanity project, a strategic exercise in marketing, or a way of honestly, and in a transparent fashion, sharing its story and its menu. Fitzroy institution, Naked for Satan, has chosen the latter path for their first book, unashamedly called Naked for Satan (I mean, when you've got an ace name, use it, right?).
The book is written by co-owner, Pat Fink, who along with husband Max and business partner Eddie Crupi, started to redevelop the Moran & Cato Building on Brunswick Street in the late 2000s. Across the opening pages, Fink details just how arduous a task it was to transform the dilapidated multi-level building and somehow liberate the rooftop from more than a century of pigeon plops. She also relays the origin of the restaurant's name (hint, a Russian dude named Leon Satanovich – Satan – who fled Russia and worked as a cleaner and caretaker of the building in the 1920s. Old mate Satan is rumoured to have been quite the local bootlegger, distilling vodka in his daks; hence, 'naked').
The real strength of the book is the openness with which the authors and chefs, Kevin Middleton and Mark Favaloro share their recipes from the restaurant's menu. From its spearhead pinxtos (think Basque finger food where delicious morsels are pinned to a crispy baguette wedge by a toothpick) to laying out their small, medium and large meals, desserts, cocktails and basics; its recipes are detailed, sophisticated and easily explained.
Part of the genius of the menu is the significant proportion of vegan, vegetarian and pescatarian dishes which, collectively, constitute more than half of those included. Their positioning in the flow of recipes follows a logical approach (vegetarian/vegan through to fish and then meat dishes), but perhaps more could be done to showcase the inclusion of such a healthy quotient of non-meat dishes by using a larger and bolder font and more narrative about why they feature so strongly.
The standouts from the 48 pinxtos, small/medium/large dish recipes?
Pinxtos: Crumbed eggplant, blue cheese and honey. Straightforward to follow and produces a three-way marriage of taste where you will slay any cocktail party guest with your skill at replication.
Small dishes: Baked scallops with kikos (Spanish snack food of crispy fried and salted corn kernels you can pick up from Casa Iberica on Johnston Street, Fitzroy). With its own shell plate, this also makes for a perfect finger food and the combination of textures and juicy seafood is amazing.
Medium dishes: Mushroom ceviche with padron peppers. Totally vegan, screaming with flavour and incredibly easy to make.
Large dishes: As winter's wretched grasp again takes hold, you can't go by the majesty of braised beef cheek with creamy mash, button mushrooms, pearl onions and bacon lardons. Make sure you allow yourself to prep a day in advance, but ideal for a Friday night prep sesh followed by you lording it over your guests on a Saturday night.
Desserts: Probably not the restaurant's strongest suit, but there's some good basics included. The standout would be the baked cheesecake with gingerbread and mandarin purée.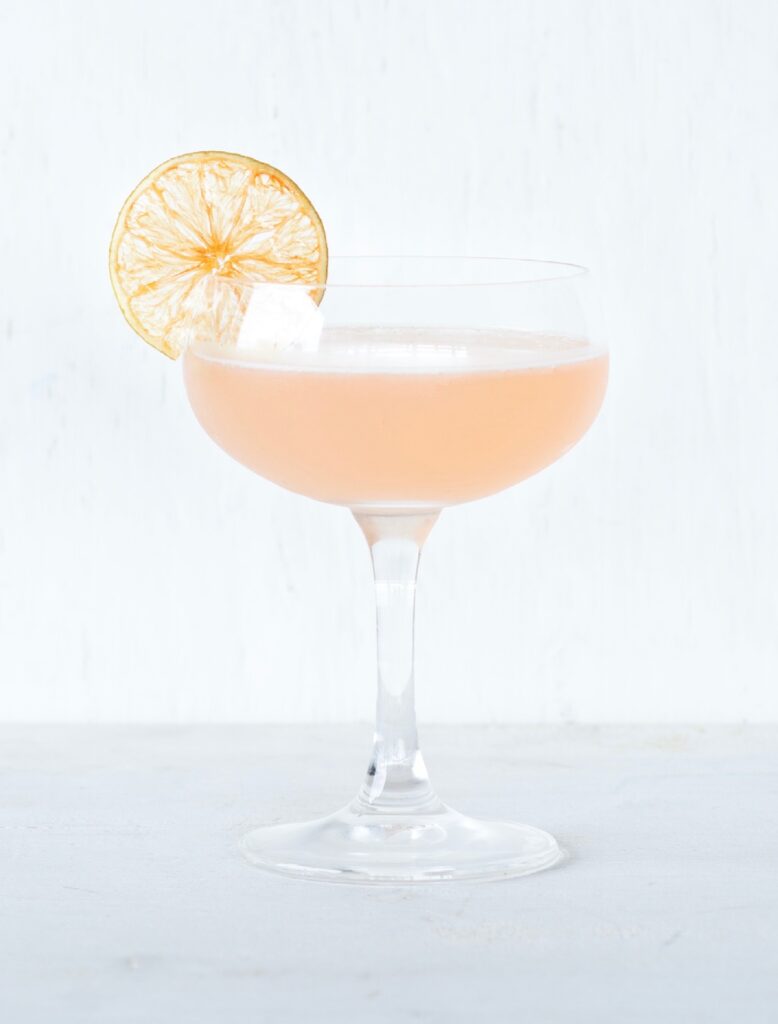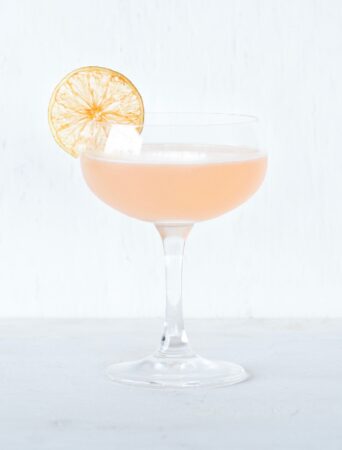 Cocktails: Melon of Roy. An elegant and delicious mix of watermelon and mint vodka (instructions on how to infuse your vodka precede the cocktails section so you can make your bases) with white rum, lime juice, sugar syrup and mint.
Back to the book. The layout can seem a little skew-whiff with priority, at times, given to white space, but the food photography by Sorell Wilson and styling by Leesa O'Reilly, are first-rate (less so the myriad of shots of people enjoying Naked in the Sky, just a couple of ripper shots would do the trick). It's robustly bound, professional and deserves a place in any Melburnian's, or wannabe Melburnian's, collection. And when an institution like Naked for Satan opens up and shares, you want to make sure you snare your piece of it.
Publisher: Melbourne Books
RRP: $48.00
Size: 240 pages