Grilled Cheese Sandwich Day is today and, yes, that's supposed to be a thing. Who would invent such a thing is beyond reason, but who's to complain when it involves grilled cheese.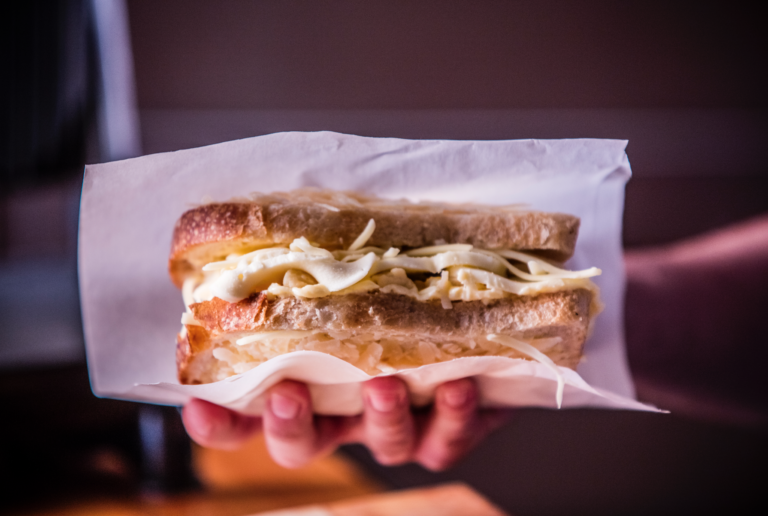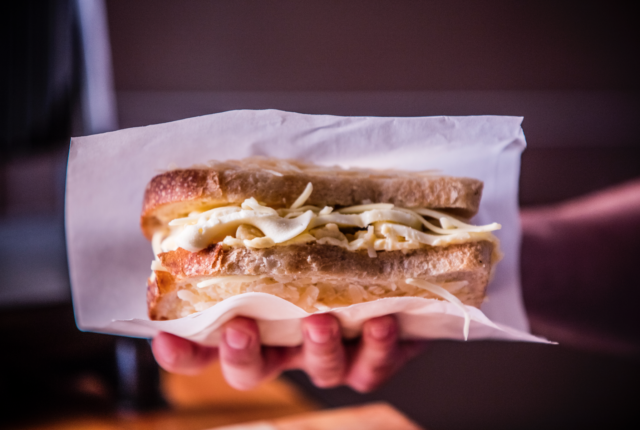 Melbourne is home to one man, Anthony Femia, who is the goddamn LORD OF CHEESE. Not only that, but he's married multiple cheeses into a delicious fromage gang bang that you can slam into your beautiful gobs. And, if you get to Merrywell at Crown (near the main casino entrance across from Jeff's Shed) or Maker & Monger from 12pm tomorrow, April 12, the first 100 peeps will get this nek level grilled cheese – the Super Cheese Sandwich – FOR FREE!
So what's in this this cheesy wonder?
Giorgio Cravero Reggiano crusted sourdough

Delectable custard made with Cabot Clothbound Cheddar from Vermont

Swiss gruyere and dry aged chorizo béchamel Mac n cheese patty

That's Amore scarmoza

Served with a Colston Bassett stilton dipping sauce
*dies*